UTAH DEPARTMENT OF PUBLIC SAFETY
The Utah Department of Public Safety's Highway Safety Office is the lead agency in the state responsible for behavioral change programs to reduce traffic-related deaths, serious injuries and property loss.
Our office was created as a result of the U.S. Highway Safety Act of 1966, and since 1969, Utah's injury and fatal crash rates have steadily declined. This success has been attributed to statewide traffic safety programs, increased law enforcement activities and increased awareness of traffic safety issues in local communities.
As motorcycle riding has become an increasingly popular activity in Utah, motorcycle fatalities have displayed an increasing trend, which the HSO's motorcycle safety program is working to help reverse through support of education and awareness campaigns.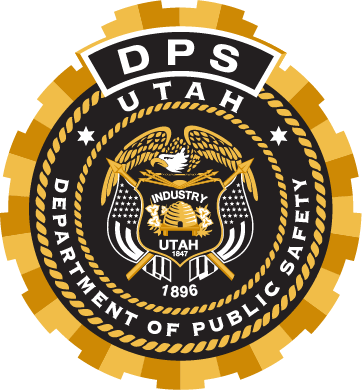 Our mission is to develop, promote and coordinate traffic safety initiatives designed to reduce traffic crashes, injuries and fatalities on Utah's road ways. Motorcycle safety is a top priority.
While overall traffic-related fatalities in Utah have been declining over the last several years motorcycle fatalities have been increasing or holding steady. In 2012, there were 1,229 motorcycle crashes in Utah, resulting in 1,111 injured motorcyclists and 32 motorcyclist deaths. Motorcycle crashes were 7.2 times more likely to result in a death than other crashes.
The Highway Safety Office is utilizing various strategies and countermeasures identified as effective by the National Highway Traffic Safety Administration to improve motorcycle safety. The most important objectives for improving motorcycle safety are to increase helmet use, reduce alcohol-impaired motorcycle riding, increase proper licensing and promote lifelong learning through the completion of riding training courses. Another objective is to increase other drivers' awareness of motorcycles by increasing motorcyclists' visibility and by educating other drivers of the importance of sharing the road with motorcycles.
We hope riders and drivers alike will join us in our efforts to increase motorcycle safety in Utah.
Motorcycle Safety Foundation
The MSF's mission is to make motorcycling safer and more enjoyable by ensuring access to lifelong, quality education and training for current and prospective riders and by advocating a safer riding environment.
Utah Department of Public Safety Crash Summary
The Utah Department of Public Safety, annual Utah Crash Summary is a great resource for information about motorcycle crashes and fatalities.
National Highway Traffic Safety Administration Motorcycle Safety
The US DOT's traffic safety branch works daily to help prevent crashes and their attendant costs, both human and financial. Access their national statistics, studies and information about motorcycle safety here.
This site features marketing materials including logos, posters, radio and TV ads to promote the "Share the Road" message as well as the "Stop Impaired Riding" message.
This site features detailed information about great motorcycle rides not just in Utah, but in other western states as well. It also includes numerous "how to" videos and information about safety gear and riding techniques.
The "Queen of Road Rash" – Brittany Morrow – created this site after she was involved in a life-changing sport bike crash as a passenger. Not sure about the importance of gear? Brittany will change your mind.
Salt Lake City, St. George, Park City, Ogden
801-394-6564
Salt Lake County, Ogden, Hurricane, Cedar City, Moab
801-957-5200
Hurricane Education Center
435-652-7675
Utah Sport Bike Association
Harley Davidson of Salt Lake City
Salt Lake City
801-919-4930
Timpanogos Harley Davidson
QUESTIONS? COMMENTS? SUGGESTIONS?
Contact the Motorcycle Safety Program Manager, Marissa Hesterman at
385-272-5687. 
Or send us a message using this form.